Auto and Truck Service, Maintenance, and Repairs A to Z on Cape Cod
"Friendly Auto and Truck Service Since 1982"
Falmouth Motorcar, Inc. is the Fountain of Youth for your car, truck or SUV. We're proud of the reputation we've built and pride ourselves on being the best in the business. Our ASE Certified Technicians have been serving Cape Cod and beyond since 1982. From Car Service to Auto Repair: We Really Care! We have an industry leading warranty that covers all parts installed and the labor to replace them for three years or 36,000 miles which ever comes first.
Customer Reviews
Since moving to the area and needing a reliable, honest mechanic to service my vehicles, I have been to Falmouth Motors several times. From basic oil changes to complex brake and engine repairs I have found them to be thorough and very knowledgeable about the technology of today's modern automobile servicing. I have found my new mechanic and highly recommend them.
Your service manager was exceptionally helpful in resolving a minor emergency my daughter from New Hampshire was having with her car. FMC was able to repair her vehicle on very short notice and as a result she was able to get back home in time for an important appointment. I will be telling everyone about the tremendous level of service. Thank you so much!
Love bringing my car to you guys! The friendliness cannot be beat. You treat me with respect (even though I am not much of a car person)and you have honest prices. Excellent service always!
Waiting room was very clean. The people on the counter were very friendly and helpful. Job was done on time and the quoted price was on the bill.also the price of the tires were the best I could find. I will be bringing my wife's car here any time it needs repairs or tires.
Everything was wonderful. Everyone is so friendly and helpful. They explain things about my vehicle in a easy to understand manner. Prices are great.
As always, I feel I am treated with honesty and respect. I do not feel like I'm being pushed for things I don't need. I enjoy dealing with Falmouth Motorcar at Cataumet.
Besides the quality of service, it is advantageous the staff contact you with findings and recommendations for future work. This can help a customer save in the long run and keep their car running in top shape.
I always receive the best service possible. The staff is always accommodating, friendly,and efficient. Thanks again for the best service I could hope for.
I appreciate being treated as a valued customer rather than a number. Its refreshing to have that old school one on one relationship with your mechanics and staff – it gives you that nice feeling knowing that someone who you can trust and rely on will be there for you if need be, at your best interest!
I truly enjoy the peace of mind from knowing the the technicians at Falmouth Motorcar know what they are doing and are extremely knowledgeable and very talented. I have brought my 2004 S-10 in for various "odd" issues and they quickly found the problem and fixed it it a timely fashion. And since you folks do state vehicle inspections, Falmouth Motorcar is my one-stop shop for all my vehicle repair and service needs!
The service manager is up-front about how long it will take, and lets me know how much the service will cost prior to doing anything. He allowed me use of the courtesy van during the service, which helped me get things done that otherwise would have had to wait until later. The mechanic caught an unsafe issue that I didn't know was present, which was very much appreciated.
I appreciate the honesty displayed by the service manager. He prepared an estimate of costs and the actual invoice corresponded to it. My family has dealt with Falmouth Motorcar for 20 years and they have a proven reputation for fairness and quality with a guarantee.
I have a Jeep Wrangler that has been to four different shops on the Cape. It just never seemed to run properly and after sinking enough money into it to buy a new car I was ready to just sell it. I brought it to Falmouth Motorcar and the staff was able to properly analyze the problem and now it runs like new! The people are a joy to talk to, the service is by far the best anywhere and the mechanics are in a class all their own. I will never take another car, new or used, elsewhere.
I was an unannounced walk in, yet I was treated like family. Everyone was exceptionally courteous and their work is of the utmost professional quality. Many of my friends have their service performed here and I would gladly recommend Falmouth Motorcar to everyone.
It has been 25 years of searching for a dependable, courteous, capable and price conscious group of technicians to repair and maintain my automobile. After several faulty and financial repair disasters, I decided to try Falmouth Motorcar to replace a bad fan belt. I had an unknown fear of bringing my car to your facility for repair work. I cannot express how happy and satisfied I am with your work and your pricing. Add to that the bonus of a very thoughtful and kind working group; one that made me relax and lose all my fear. My only regret is having not come to you long ago. Thank you for such good service.
I have been using Falmouth Motorcar for all my repair work for several years. You have always fixed things right the first time.
Staff is very knowledgeable and can explain things in a way that is easy to understand. They give you options on how to repair and give you their suggestion on what they would do. The suggestion isn't just the most expensive to make them money, it is whats best for you with your budget. Great place amid highly recommend them.
I always find that I can get appointments quickly and when it works for me. The service is fast and done right every time that I have visited your shop. The techs know what they are doing and give me good guidance.
I feel like they are looking out for my car as if it is one of their own.
My husband and I go to Falmouth Motor car in Cataumet any time we need any car work done and have always left there completely satisfied. We would recommend them to all of our friends and neighbors. The people there are very helpful and honest.
I'm new to the area and wanted to find a go to garage locally. Being a commuter, dependable auto repair service is very important to me. My first experience today was most favorable. They explained everything to me in layman terms and were professional and friendly. The price was very good and the location convenient. I've found my new go to garage! Highly recommended.
Ive used Falmouth Motorcar for many years. I am always happy with my service whether it a simple inspection sticker or a complete work upon my car. I would and have recommend them.
Falmouth Motorcar is awesome!! I moved to the area recently and went there for a full tune up and now my car is running so smoothly. I am also a big fan of their rewards program. I will definitely continue going there.

Professional, great service,  and friendly. We will be repeat customers.
The guys were great with a big job on my truck and had it done for me by the end of the day. They even took the time to show me exactly what happened to my car and the bad parts they took off. Exceptional service was provided to me. Thanks for everything!
Front office staff is always courteous and professional. Service work is provided in a timely manner with professional results. Waiting area is clean and relatively comfortable. Normally our cars have been serviced directly by Infiniti and Mercedes when we lived north of Boston, but after moving to Falmouth….the distance back to the Boston area is too far to travel for service. We took a chance by coming to Falmouth Motor Car for all service other than warranty work. Happy we did!
I have sent two new customers and both are very happy with the service. We are all new to the area. I like that we have no trouble making appointments.
I liked the fact that FMC takes my car needs seriously. They do everything that they can to provide timely repairs and service to keep my 15 year old Mazda running great (and that can sometimes be a challenge with a Mazda as old as mine)
I haven't the expertise to judge the mechanical attention given my car. I just trust the service manager who is always pleasant, politely responds to my questions, and tries to educate me. My goal is to stay safe (I drive a lot), keep my car in great condition, and not get gouged in the process. I believe FMC gets this done for me!
Service was completed quickly without an appointment being made. Always very courteous and very informative. Highly recommend Falmouth motor car for any service.
Service manager is very friendly, knowledgeable and honest. He does not try to get you to do unnecessary fixes and does not do more or less than is needed. He gives accurate estimates, timely service and does it with a smile. The option of being dropped off, picked up or using the courtesy van is more than any other company we have ever used and makes having repairs done so much easier. Thanks for a great job!
Everything was great! The friendliness, honesty, knowledge and the excellent work that was done on my vehicle. It drives better than it has in a while. This was my first visit to Falmouth Motorcar, and I was so impressed by the awards, certificates of accomplishment of all employees and letters from clients. It gave me the sense of security of working with Falmouth Motorcar for the first time.
I would like to take this opportunity to thank you for the brake and transmission service you performed on my 1996 Dodge Ram truck. I cannot ever remember it shifting so smoothly. Great service and fast turn around time. You even fixed the annoying static noise that was coming through the radio when I applied the brakes. I also wanted to let you know what happened with the other dealer who did the previous work. He refunded my money. Thanks for the information that I needed to speak with him to resolve that issue. I will most certainly recommend you to others.
Quality Counts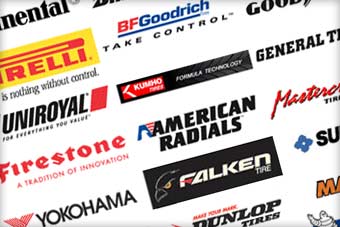 We use only major brand name products
We provide the best in automotive services for Cape Cod using only the highest quality products to perform auto repairs for import and domestic cars alike; we use only OEM parts to ensure a factory certified repair.
Recent Posts